Velux ZZZ 131KC White painted care kit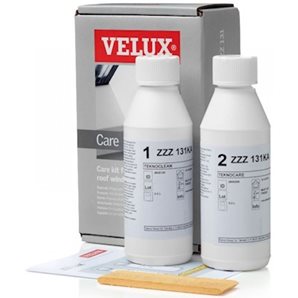 The VELUX Care Kit ZZZ131KC enables your VELUX windows to be returned to peak performance with this easy to use, DIY kit.
The professional approach to product-free removal of paint damage, scratches and chipping of PU VELUX windows.
Features & benefits:
Restores Velux window ventilation to 'as-new' performance and energy efficiency.Care kit suitable for white painted windows.Contains 200ml special cleaner, 200ml maintenance kit, sponge and instructions.
Velux ZZZ 131KC White painted care kit