Official VELUX merchant. UK based customer support. Quick delivery, 100% secure shopping.
VELUX Spares
VELUX Spare Parts, Here you can find the most common spare parts that can be changed easily by yourself. If you cannot find the spare part you are looking for or need to obtain information on ordering, please contact us.
VELUX Installations, Replacement Windows, Replacement Glass

We have a friendly team of specialists in Velux Roof Windows, we have over 30 years experience in Velux installations and are part of the Velux certified scheme. We are happy to answer any questions, give advice or any assistance you might need.
You can call us on 01329 288330 or mobile 07771535235, WhatsApp or email sales@loftsolutions.co.uk. We want to offer our customers the best experience of shopping for Velux products online at a very competitive price. Most goods come direct from Velux's manufacturing plants across Europe, and we aim to deliver in 7 – 14 working days, delivery times can vary so please contact us for more details. In our store you will find a wide range of contemporary and innovative Velux products and solutions. The exceptional quality of VELUX products has made them one of the best known and most trusted brands in the construction industry.
Shop Online for VELUX Blinds, VELUX Accessories and more...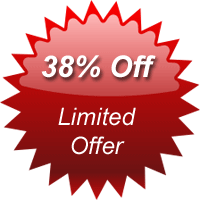 We also offer discounted VELUX Blinds and VELUX accessories which include VELUX poles, VELUX opening restrictors, VELUX locks and locking handles, maintenance kits, replacement VELUX flashings and VELUX replacement glass all can be purchased via our Online shop
VELUX Service, spares and accessories.
We can also supply all spare parts available for VELUX products, this could be for all ages of VELUX windows and VELUX flashings.
If you know the part number then please contact us for a quote. If you need advise then please call or email, we have over 30 years experience of installing and servicing VELUX windows.
VELUX and the VELUX® logo are registered trade marks of VKR Holdings, Loft solutions is an independent VELUX specialist not connected to VELUX or VKR Holdings.