VELUX Windows, Accessories, Spares and Installations, click here for a comprehensive range of VELUX products.
38% Discount on all VELUX Blinds! offer for a limited period only!
VELUX Installations, Replacement Windows, Replacement Glass

At Loft Solutions we have over 27 years experience of installing VELUX windows throughout England. Combine that with the fact that we fit VELUX roof windows and skylights and nothing else, then you can be sure we offer a service of the highest quality at a competitive price, with the peace of mind of having the specialists installing your windows. Find out more.
Most of our Velux installations are being carried out in and around London, we can travel all over the country including Scotland for installations.
Shop Online for VELUX Blinds, VELUX Accessories and more...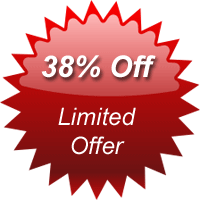 We also offer discounted VELUX Blinds and VELUX accessories which include VELUX poles, VELUX opening restrictors, VELUX locks and locking handles, maintenance kits, replacement VELUX flashings and VELUX replacement glass all can be purchased via our Online shop
Why not Start shopping now.
VELUX Service, spares and accessories.
We can also supply all spare parts available for VELUX products, this could be for all ages of VELUX windows and VELUX flashings.
If you know the part number then please contact us for a quote. If you need advise then please call or email, we have over 25 years experience of installing and servicing VELUX windows.
VELUX and the VELUX® logo are registered trade marks of VKR Holdings, Loft solutions is an independent VELUX specialist not connected to VELUX or VKR Holdings.