Velux KLN 300 switch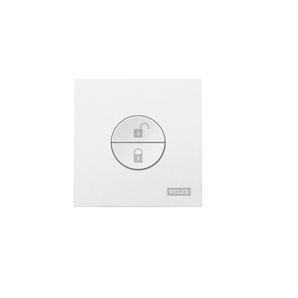 VELUX Departure Switch (KLN 300)
Additional departure switch for VELUX ACTIVE.
This control is ideal if you have more than one exit from your home.
When leaving home, tap the VELUX ACTIVE departure switch on your way out to close your VELUX INTEGRA® roof windows and ventilate in the secured ventilation position.
Easy to install. Simply pair the departure switch with your VELUX ACTIVE system and mount it next to your front or back door.
This product requires VELUX ACTIVE Starter Kit.
Velux KLN 300 switch