Velux Butyl Sealant kit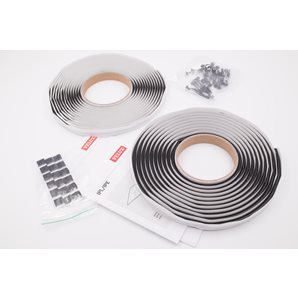 If you have a leaking Velux window in the bottom corners around the sash then most of the time this will be down to the butyl sealant, a good sign is usually moss on the glass and around the trim. This sealant kit will stop water ingress from the pane seeping its way through to the inside.
Velux Butyl Sealant kit for sealing glass units. Kit comes with 4m of 6.5mm butyl and 4m of 4.5mm butyl. Kit will also come with screws.
7 - 14 Day delivery.
Velux Butyl Sealant kit